I am absolutely fed up with the term "working mom." In fact, the next time someone asks me if I identify as one, I am going to answer that the very term "working mom" is redundant. Yes, I founded my own business and I'm a professional writer. Yes, I work from home. But even if I didn't do these career-oriented things, I am and will always be a working mom.
When we use the term "working mom," we are implying that mothers who are homemakers do not work. Being a homemaker and a mom are the two hardest, most physically and emotionally exhausting jobs I can think of … and I've had some pretty demanding jobs in my lifetime. READ THE REST ON BABBLE>>>
Read More
TheMomFair: Job Fair and Conference is coming to Agoura Hills, March 12, 6-9pm! Our panelists will be discussing "Career Transitions for Moms and the Challenge of returning to Work." Join us for an informative discussion and network with recruiters, counselors and moms, who are also looking to return to work or transition their career. Also take some time to meet with team recruiters in our Work from Home Marketplace, where you will have the opportunity to learn first-hand why direct sales are a great way to "keep your foot in the door" and work from home! Get your tickets now! Have a MomAngeles Perks Card? Save $10 with Promo Code. Click here for code (you must be logged in to see the code) or check your weekly Perks Blast for details.
TICKETS WILL NOT BE SOLD AT THE DOOR. YOU MUST RSVP TO RESERVE YOUR SPOT. WE CLOSE TIX SALES AT MIDNIGHT THE DAY BEFORE THE EVENT.
Event registration
for
TheMomFair - February 2015
powered by
Eventbrite
WHAT IS MOMFAIR?
MomFair provides you with the inspiration and resources you need to start thinking about going back to work. In addition to an informative panel discussion and exploring flexible work from home opportunities, meet and get feedback from experts relating to resume building, your Linked In profile, fitness, personal style and childcare. We also host a Work from Home Marketplace to put the a variety of options for keeping yourself working while home with kids or building your own direct sales empire at your fingertips.
6pm-7pm - Work from Home Marketplace, networking, meet with recruiters, coaches, experts, resume building, personal branding and headshots 7pm-8pm - Panel Discussion moderated by Laura Nickerson, Q&A 8pm- 9pm - More networking and and Work from Home Marketplace
MODERATOR
Laura Nickerson is a Momblogger the go-to gal for cheap and local Family Activities. She hosts the weekly television show "The Buzz" for CTV and does a weekly top 5 family activities show "SCV Buzz" for KHTS AM 1220. She is a Momblogger at BuzzLA and Conejo Valley Happening and recently wrote a family activities guest blog for KOST 103.5. Her radio and television show "Broad Topics" ran for 5 years, and she also was a traffic reporter for Clear Channel stations KFI and KTLK, in which her reports always sounded like this: "Traffic in LA is bad, really bad. Try learning to skateboard, or fly. You'll get there faster on this...Sunday morning...". Of all of the things she has done, trying to get two kids to nap at the same time has been the most difficult. You can find her online at www.lauranickerson.com, www.hometownstation.com, Twitter and Instagram @nickerberger @scvbuzz #buzzLA.
PANELISTS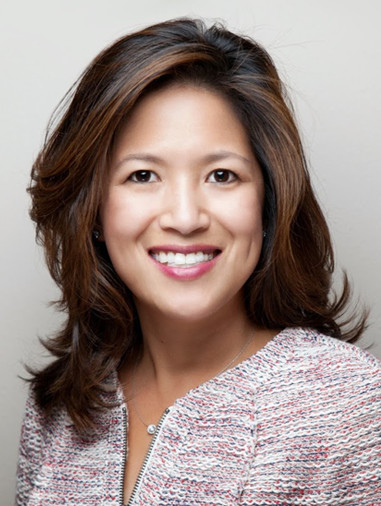 Jennifer Chow Bevan is a Los Angeles based executive career coach and strategist and has coached hundreds of professionals through their career transitions and relaunches. With 15 years of professional experience in MBA career management, management consulting, brand management and investment banking, Jennifer brings her personal experience and success navigating change and transition coupled with her coaching experience to help her clients.Jennifer served as a career coach at UCLA Anderson School of Management for almost six years, conducting over 2,000 coaching sessions with MBA students. As co-developer and lecturer of the Parker Career Management Series for MBAs, she's taught every career skill from self-assessment to offer negotiation. See more on her site PathRelaunch.
Amy Ritz is the Marketing Lead for Accenture's practice in Northern California, developing marketing strategy and facilitating client relationship development opportunities that help to increase Accenture's local presence in the region. Amy began her career, post MBA, at Mattel where she served as a Director of Marketing on the Barbie brand. Other work experience includes VP of Marketing at a now defunct start up, and Account Supervisor at a boutique advertising agency. After a nine year (yes, nine year) maternity leave, Amy returned to the workforce in her current role at Accenture. Amy lives in Beverlywood with her husband and two children (13 and 9).
Jennifer Benson founded Jeneration PR in 2005 after several years of practicing as a civil litigation attorney. Frustrated with the lack of creativity and slow pace of work in litigation, she began promoting a cosmetics line that she discovered on a trip to Europe and enjoyed it so much that it served as a catalyst to leave the legal field and pursue a fulltime career in public relations.Jennifer is now a regularly featured PR & social media expert on American Express OPEN Forum for small business and has been featured in the New York Times, Entrepreneur magazine, PR Week, Los Angeles Daily News, Fox 11 News, TV Guide Network's "Hollywood 411″ and was profiled on Apple.com. Jennifer was also featured in the "Limelight Series" on PR Web, and selected by Babble.com as one of the 10 "Mompreneurs Who Made it Big!"
Nicole Hirsty Saine, Celebrity Event Planner and Amy Kaufman Levy, 3D animation Executive Producer, founded The Play Destination after spending countless hours at numerous indoor playgrounds, kids birthday parties, and classes, where they were inspired to create something different for their mommy community. As a mother, event planner and entrepreneur, Nicole understands the challenges busy moms face trying to get their kids to classes, find safe places for them to play and, of course, planning great birthday parties.
What else happens at MomFair?
WORK FROM HOME MARKETPLACE & CAREER RESOURCES At every event we set up a career marketplace. While it may look like a trunk show, its really about finding career opportunities. And direct sales is an amazing way to hone your skills and stay sharp - plus work from home! Come meet team recruiters from the following companies:
RESUME REVIEWS  At every event we have professionals available to review your resume and offer advice on how to put your "best you forward" on paper. So bring your resume with you to the event!
THE BEST YOU We bring in experts to be available one-on-one during the first hour of the event and after the panel discussion to chat with you about work life balance, making fitness a priority, making a good impression online, updating your resume and tips for job interviews. Our friends from The Headshot Truck will be joining us to offer affordable headshots to our attendees as well!
WANT TO ATTEND BUT NEED A SITTER?
Problem solved! Get a $75 credit with UrbanSitter good for one month FREE membership and a $50 sitter service when you book a sitter on March 12. Just visit 
https://www.urbansitter.com/promo/momfair
 to redeem.
_______________________________________________________________________________________
BE A PART OF THE MOMFAIR Are you a direct sales representative looking to add to your team? A recruiter looking for top notch candidates? A career counselor? Resume specialist? Or do you offer other resources to busy moms? Email galite@momangeles.com to find out about being part of our marketplace.
Read More